Oregon Trail is arguably the most successful education video game of all time. Created in 1971 by student teacher Don Rawitsch, the popular simulation began its life as a game played on paper with dice and cards. Eventually Rawitsch, along with two other student teachers, adapted the game for play on teletype machines. The game eventually migrated to what would now be called a PC, and something like 65 million copies of Oregon Trail have made their way to various machines across the country.
However, the Minnesota Educational Computing Conortium (MECC) that oversaw Oregon Trail's distribution crumbled in the face of a hostile takeover and subsequent purchase by Mattel. The last real copy of Oregon Trail was released in 2001, and MECC is gone. The game now exists primarily on emulators and in the memory of people who played it as children.
This talk was part of Stumptown Stories, a history collective that hosts monthly events in Portland, Oregon.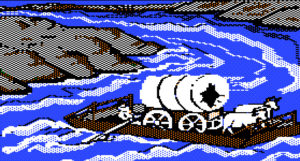 Podcast: Play in new window | Download
Subscribe: RSS